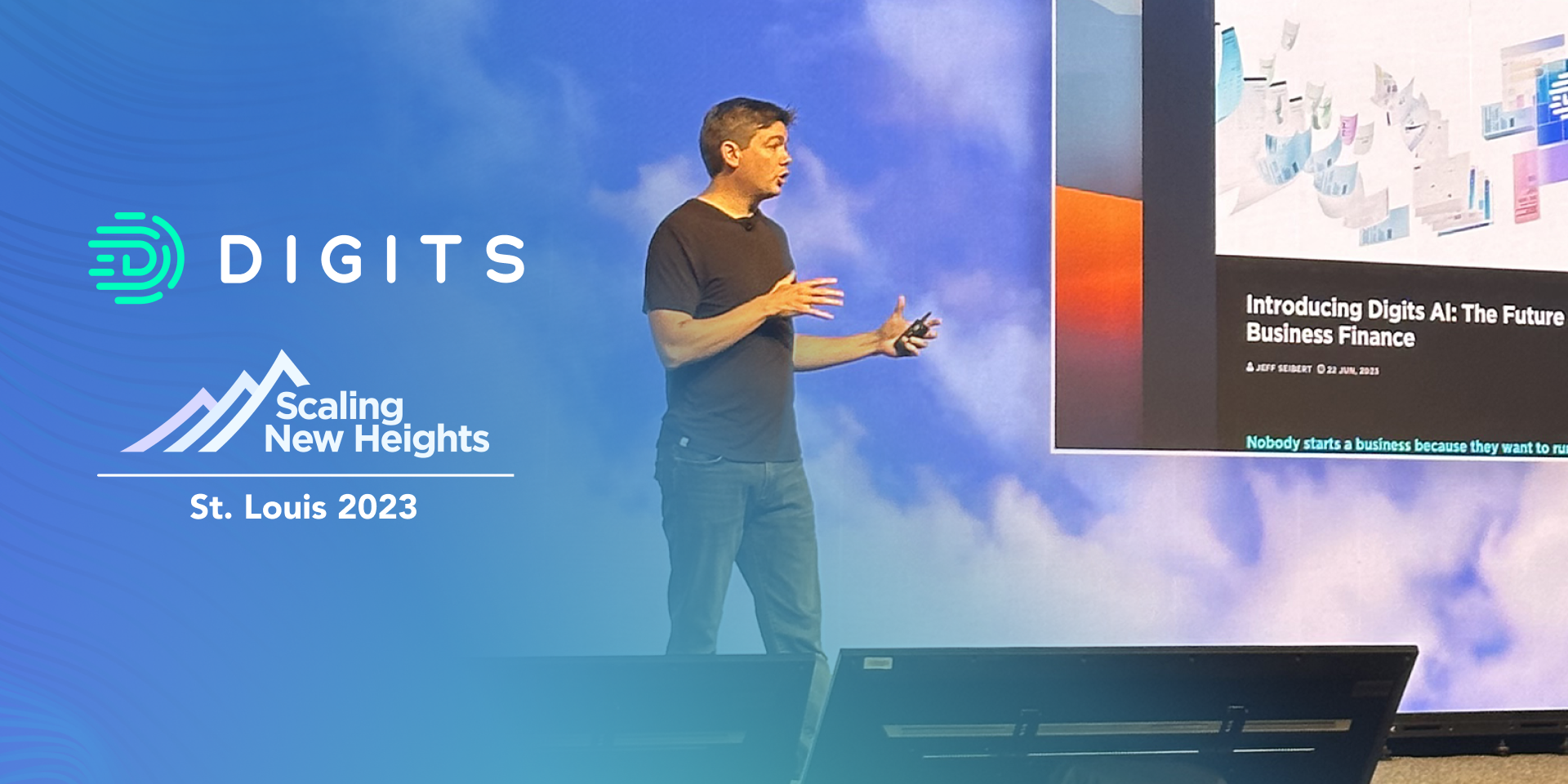 Each June, the brightest accounting and bookkeeping minds gather at Scaling New Heights (SNH) to share best practices and chart the future for the profession.
This year, Digits took center stage.
Our CEO, Jeff Seibert, gave the keynote presentation on AI and Accounting, exploring what our shared future looks likes and revealing how technology is poised to impact the industry in dramatic fashion over the next few years.
The energy and enthusiasm around SNH is always palpable, but this year there was heightened buzz given the rise of Large Language Models like ChatGPT and the new possibilities for automation that these unlock. On the flip side, 3rd-party LLMs also introduce privacy and security questions that become particularly poignant in the context of sensitive business finance data, so there were endless topics for discussion.
Launching Digits AI
In this environment, we were honored to have the opportunity to launch Digits AI, live in-person, and dive into the details of Digits' advanced security architecture. Over the course of the 3-day event, almost 1,000 accountants and bookkeepers stopped by our booth for hands-on demos and Q&A with our product designers and engineers.
Fireside Chat
Following the keynote, Jeff sat down with Joe Woodard, the host of SNH, for a candid discussion around the broader implications of AI, privacy and security concerns, and avenues for adoption within the accounting industry: