We're on a mission to fix small-business finance.
For too long, accountants and business operators have struggled with manual and repetitive financial tasks that waste valuable time. It's finally time to replace tedium and confusion with fast and accurate automation—and regain hours of lost productivity.
Today, we're tackling one of the most frustrating and time-consuming parts of the accountant-client relationship: classifying and reconciling uncategorized transactions.
Every month, the process repeats itself:
"What is Figma?"
"Is this a business expense or personal?"
"What was this Home Depot purchase for?"
"What customer is this Stripe transaction for?"
Clients are too busy to answer. Accountants get blocked.
Enough is enough.
Turn Annoy into Joy
We're excited to introduce Digits Transaction Review, our end-to-end solution for automatically identifying and booking uncategorized transactions and seamlessly collecting client input. Built on top of Digits underlying architecture, Transaction Review leverages the latest machine learning models to intelligently do the work for you, becoming smarter and more accurate with each use. Closing the books each month has never been faster or more delightful for your clients, turning them from annoyed to joyed.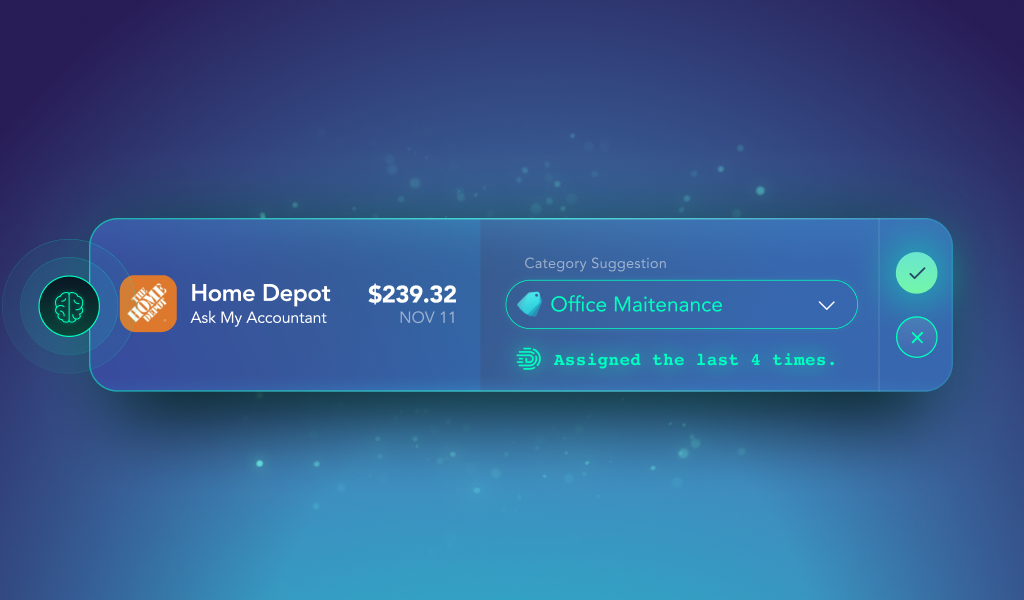 Everything that needs review, all in one place.
Digits Transaction Review automatically detects the accounts in QuickBooks and imports them into a streamlined and interactive interface. From there, Digits goes to work on your behalf, automatically providing category and vendor suggestions to review and accept with just a click.
When you need client input, Digits uses the latest in natural language processing to generate a personalized question about each transaction in the communication style you prefer! Pick between more formal, polite phrasings, or a casual ask—depending on your relationship with each client. Either send it off with just a click, or tweak the prompt to add other context you may have.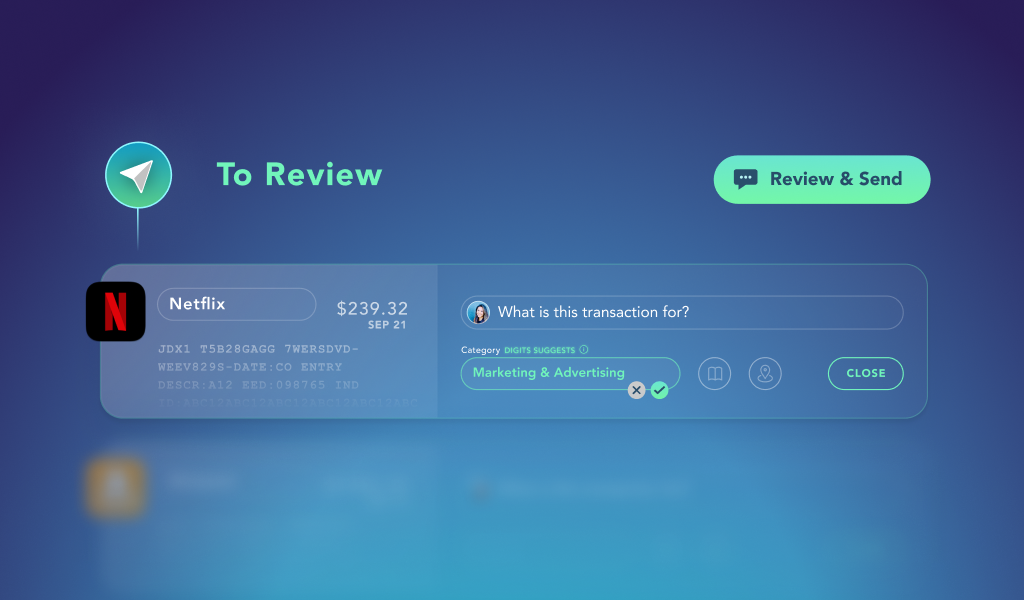 An experience your clients will actually love…
Your clients can do everything they need to from their phones:
No more sharing spreadsheets
No more endless back-and-forth over email
No login or password required
No computer required
It's true, your clients can answer your questions from anywhere, while on-the-go from their phone or laptop — without the need to create yet another login or password. It's that easy, and when they reply from wherever they are, you'll be instantly notified of their response!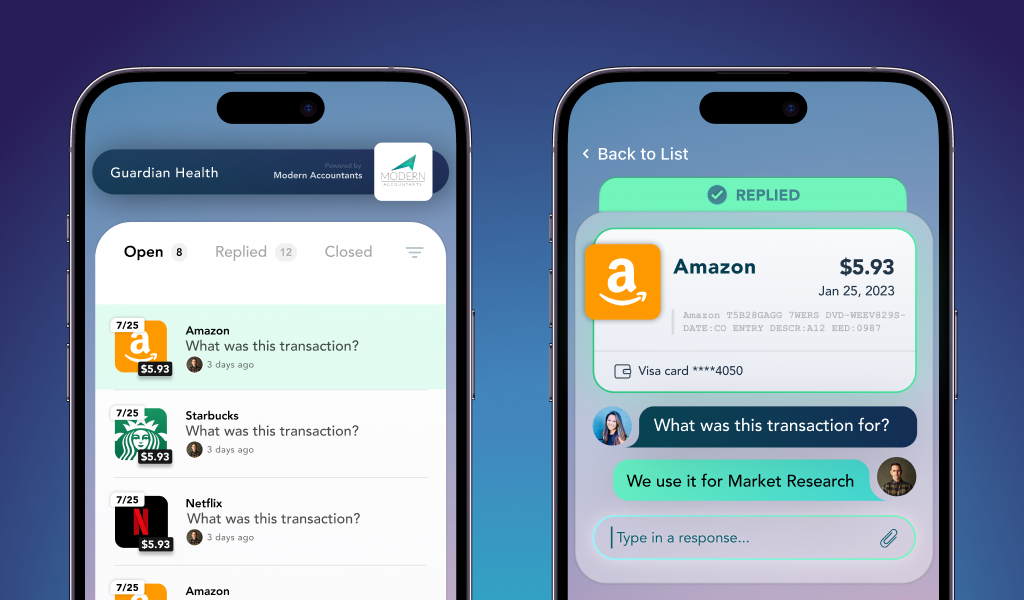 Gone are the days of nagging.
Accountants, we know chasing down your clients can be a painful, manual process, so let Digits do it for you!
Nudges eliminate the need to manually remind your clients if they forget to respond to your transaction questions. They'll automatically be reminded weekly or monthly and we allow you to customize on a client-by-client basis.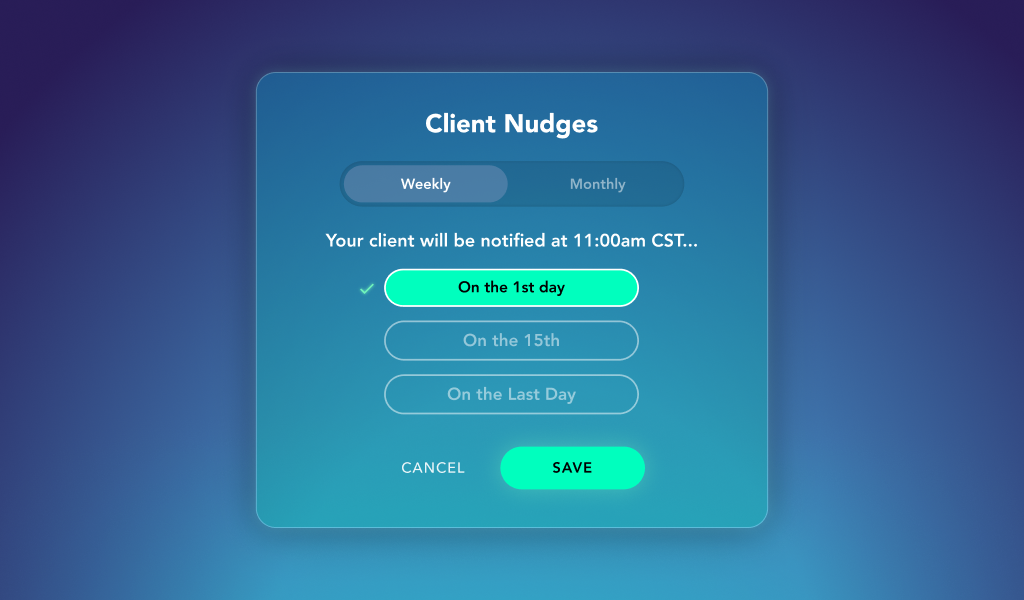 Always thinking. Always learning.
"Work smarter, not harder," as the saying goes. Digits Transaction Review does both.
With machine learning models trained on over $200 billion in transactions, Digits has seen it all and is always learning and improving. Transaction Review learns not just from your past work, but also from every client response and every categorization you make going forward, using your actions to become smarter and more accurate each month, for every single one of your clients.
Our AI understands every business is different. If you categorize transactions one way for a specific client, you'll see suggestions accordingly. And it trains on both similar transaction data, as well as your client's natural language responses, so the moment your client replies, Transaction Review knows what to do.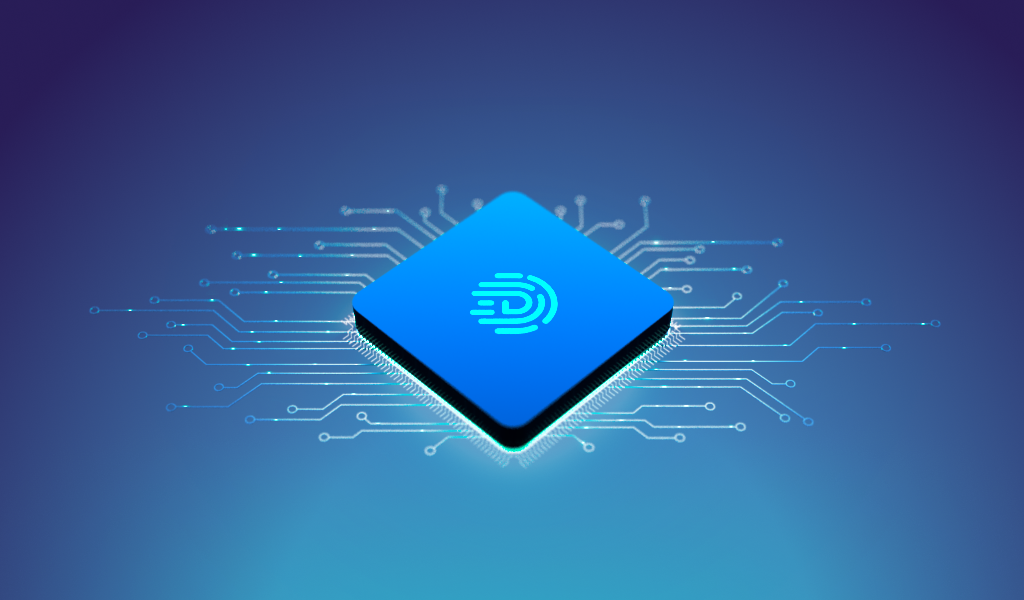 On the audit trail.
Once you've confirmed how you want to classify a transaction, it's immediately saved back to QuickBooks, along with any client questions and responses. This way, you'll have a complete record of client engagement and full context for each reviewed transaction.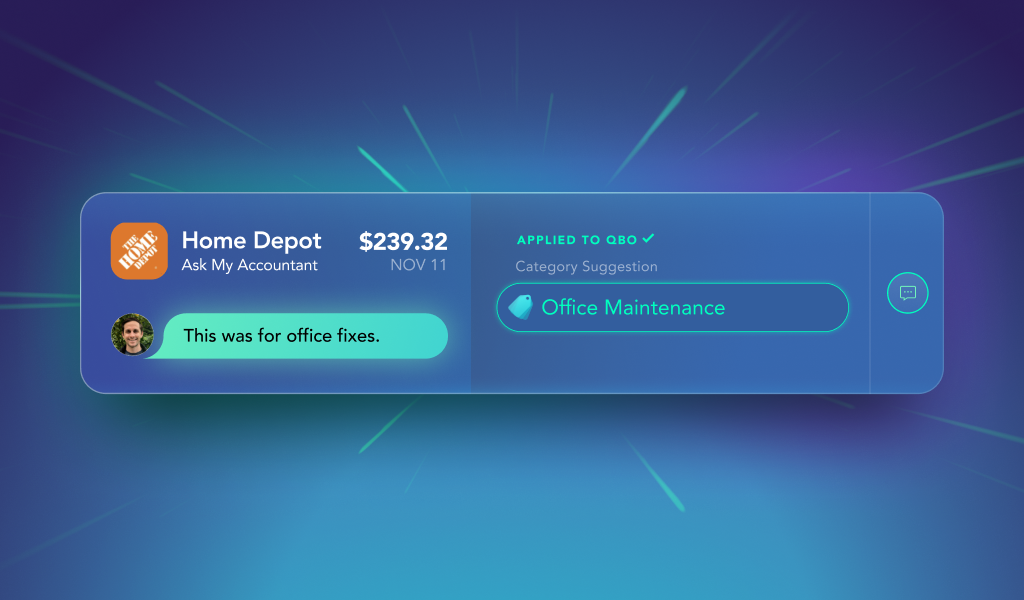 Don't just take it from us
Digits was just named to Fast Company's prestigious annual list of the World's Most Innovative Companies for 2023 as #5 in finance! This recognition is based on our success in building the next generation of innovative small-business finance tools, like Transaction Review, which creatively solve some of the biggest pain points for business operators, accountants, and bookkeepers.
Get started today. Your first 5 clients are FREE forever!
It's time to WOW your clients!
We can't wait to hear what you think!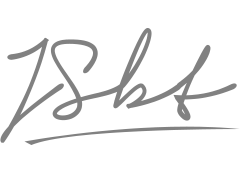 Jeff Seibert
Co-Founder & CEO